Best Eats
Around the Kitchen Table with Matt Moran
26/10/2023
One of the defining voices in the Australian culinary scene, Matt Moran shares his thoughts on the changing nature of paddock-to-plate cooking and why he won't be opening a restaurant chain any time soon.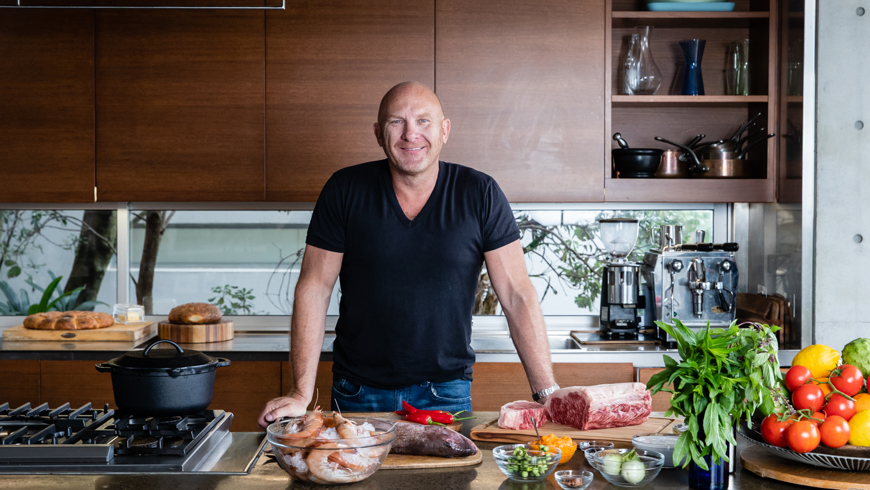 Having begun cooking almost 40 years ago, Moran's career is a lesson in culinary diversity. With a dozen restaurants in his portfolio, his menus span the spectrum from fine dining at Aria on Sydney Harbour to casual pub classics at The Rockley Pub, located just outside of Bathurst in country NSW.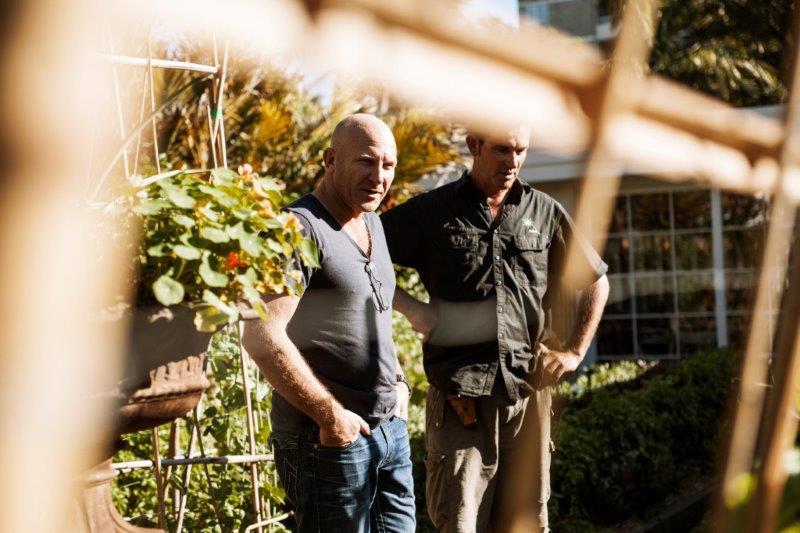 What connects them, he says, is his love of iconic locations, from Barangaroo to Bondi. How does Rockley fit in? "It's the most iconic of all because I've got so much history there," Moran says with a laugh. "My great grandfather was married in Rockley in 1883 and my farm [the Moran Family Farm] is only five minutes down the road." 
The celebrated restaurateur spoke to Best Restaurants about his restaurant empire and why he'll always be a chef at heart...
You've always been an advocate of a paddock-to-plate philosophy. How did this originally come about?
Coming from a farmer background, I know how hard it is to do farming and I've seen the ups and downs of it in my lifetime where families have struggled and all the hard work they do. So to me, the farmer is very important. But not only that, if it wasn't for the farmers, I wouldn't be the restaurateur/chef that I am, because without incredible produce we wouldn't be who we are.  
How do you tailor this approach to your different restaurants?
Chiswick [Woollahra] is a great example of paddock to plate – it's really all about what's in season and shared, fairly simple food prepared with good technique but letting the produce speak for itself. We've also got the veggie garden at Chiswick and we highlight what's in season. At Aria, it's the best of the best. Only the best produce in Australia would go somewhere like Aria and we work quite closely with suppliers to only buy the best. And then at North Bondi Fish, we're talking to the fishermen, we're talking to our suppliers all the time about what's good in seafood.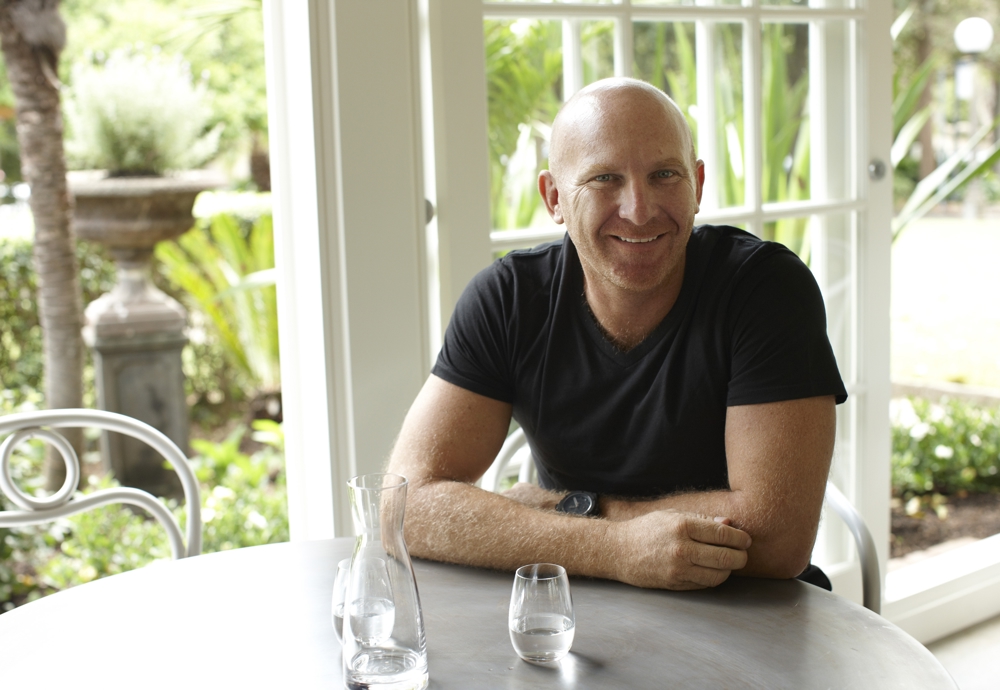 It keeps me on toes being a little bit more diverse. I'd rather have the 10 or 12 restaurants that I have but that are all being a little bit different rather than having a chain of one that was the same. 
One of the restaurants you haven't mentioned yet is Chophouse. What's special about this one?
Chophouse has had the best couple of years it's ever had. It's one of my favorite businesses and I go there quite a bit. Scotty [Chophouse head chef Scott Kim] has been there for 15 years and is one of the best meat cooks in the country. You ask him to cook a piece of steak and it's always absolutely perfect. It's a great business. In fact, I'd love to open up another Chophouse somewhere else. 

How have you seen the paddock-to-plate ethos change over the course of your career? 
If you go back 20 or 30 years, the menu would say roast beef fillet with mashed potato on it. Now it's David Blackmore's marble score 5 beef fillet. It's putting the brand foremost on menus. People identify with brands and the name, but they also want to know where their food comes from. They want to know whether it comes from a reputable farmer and whether it's sustainable with good farming practices.
How do you see your role in the business now? 
In my Instagram it says "chef, restaurateur, farmer". Ultimately I'm a chef and I'll always be a chef. Last night I boiled a chicken and made a shallot, ginger and garlic sauce, and went down to [Paddy's Markets] Chinatown and bought a heap of vegetables and sautéed them with a bit of oyster sauce, chilli, garlic and ginger. I've been cooking now for nearly 40 years, can you believe it? Yeah, I started when I was two.
But I'm not on the stove every night and I won't be because I empower great chefs to do that. I give them a sense of ownership and I sit behind them, mentoring them and giving them the narrative and pushing them in the right direction. I'm an owner and a restaurateur, but I'm also a chef behind that. I can relate a lot more to my head chefs having worked in the business – I know exactly what it's like. 
Subscribe to stay updated on relevant restaurant news near you.