Why partner with BEST/ Restaurants?
BEST/ Restaurants is your leading restaurant marketing platform
With our tailored marketing strategies, we ensure your restaurant gets the spotlight it deserves.
We boast the most active foodie audience across the country with:
85k website visitors per month

20k Social following

75k newsletter subscribers

$9m spent at restaurant partners last financial year
By partnering with us, your restaurant will be optimised for search engines, ensuring potential customers find you easily.
Get discovered and capture the attention of potential diners with a customised restaurant page with your photos, menus, specials, events and function details.
Best restaurants have the exclusive rights to promote to 250k+cardholders and, in doing so, influence them to spend these funds at your business. Learn more
Our Gift Card holders typically spend 2-3 times the value of the gift card.
We've teamed up with OpenTable, so you can rest assured to get real-time direct bookings.
Receive valuable data and marketing support to help you develop your business and understand your customers in new, valuable ways. 
Gain insights into their preferences, peak dining times, and feedback, helping you tailor your offerings and improve the overall dining experience.
A seamless gift card experience
Presents gift card
Customer presents Best Restaurants gift card
Scan & redeem
You scan & redeem the Best Restaurants gift card using the Best Gift Card B2B app on a mobile, tablet or desktop
Get paid
The redeemed amount is paid to your restaurant within 2 business days
We've got the perfect plan for you
Get discovered and boost sales with Best Restaurants. All your information, now in one page.
| | | |
| --- | --- | --- |
| Inclusions | Basic listing* | Premium exposure |
| Venue name | Yes | Yes |
| Contact details (address, phone, map) | Yes | Yes |
| Trading times, cusine, price range | Yes | Yes |
| Features, license, dietary information | Yes | Yes |
| SEO optimised profile |   | Yes |
| Accept Best Restaurants gift cards |   | Yes |
| Accept salary sacrifice cards |   | Yes |
| Social media links |   | Yes |
| Image gallery with up to 5 images |   | Yes |
| Add video to your profile |   | Yes |
| Menus & wine lists |   | Yes |
| Promotion of your specials & events |   | Yes |
| Function/private dining details & enquiries |   | Yes |
| Opportunities for inclusion in our newsletter to over 75k subscribers |   | Yes |
| Market to our customer database |   | Yes |
| Social media, PR, influencer coverage |   | Yes |
* We offer a minimal listing to most restaurants to preserve the integrity of unbiased dining decision making for our website visitors.
Monthly
Partner with Best Restaurants to widen your reach and access high spend customers with a generosity mindset at your venues. Renews monthly, cancel at any time before it renews.

Most popular
Annual
Save 18% compared to monthly subscription.
Renews annually, cancel at any time before it renews.
Frequently Asked Questions
Use the subscription plan you're after and initiate checkout to sign up. A team member will be in touch with you with the next steps. Alternatively, use the Contact form below to send through any questions you may have.
The Best Restaurants program costs $599 annually, or $59 monthly (ex GST). 
"Seagrass Boutique Hospitality Group has been working with Best Restaurants for many many years and we really value the way they look out for local Australian businesses. They are constantly evolving with the market demands and offer products which can be used across a multitude of sectors. Keeping commissions lower than competitors, offering added value and always engaging to discuss new and fresh ideas has established them as one of the most trusted partners in the industry."
Sam Hassim
Seagrass Group (Meat & Wine Co., Hunter & Barrel, Ribs & Burgers)
"I have known Maureen De Groot for over 30 years from the days when she took over "Sydney's Top Ten" and transformed it into a formidable publication. From there, Maureen started Best Restaurants Gift Vouchers and Cards - which have become an invaluable asset to the restaurant industry. She has the enthusiasm of someone who has just started, the knowledge and wisdom of a seasoned campaigner and integrity beyond question. Our industry is better because of people like Maureen de Groot."
Bill Drakopoulos
Sydney Restaurant Group
"Best Restaurants Card is accepted at Hoosegow Charcoal Restaurant with pleasure. Our guests love this gift card and it works well for us. The service provided is prompt, professional and always helpful. Thank you Maureen and team!"
Shadia
Hoosegow charcoal restaurant
"We are very pleased with the exposure we receive from Best Restaurants and the Gift Card is generating good results for us here at Ochre Restaurant The feedback we receive from customers is the process is very easy for purchase and use they highly recommend and se do we :) "
Carley Elsum
Ochre Restaurant, Cairns, QLD
"We have had a wonderful long term relationship with Best Restaurants and have progressed with them as they have matured into an efficient marketing company, with their gift cards utilised by both local and international visitors. This is a business based on relationships and we have benefited from their experience and knowledge of the restaurant industry. It is always a pleasure dealing with them as they are personal and approachable. They understand our industry and are good to work with"
ANNA PAVONI
ORMEGGIO
"We are pleased to accept the best restaurants gift card at China Doll, it works very well as an instant a gift option to someone you love or colleagues."
Marketing & PR Manager
China Doll
"The Best Restaurants Gift Card is terrific! A great awareness and sales vehicle. "
Rick Woodman, Proprietor
WOODMAN ESTATE Restaurant & Spa
"Best Restaurants has been a great additional to our marketing activities at ARIA. The site has a strong readership in the corporate market and we have received some really good business referrals via the site.""
Matt Moran
Aria Restaurant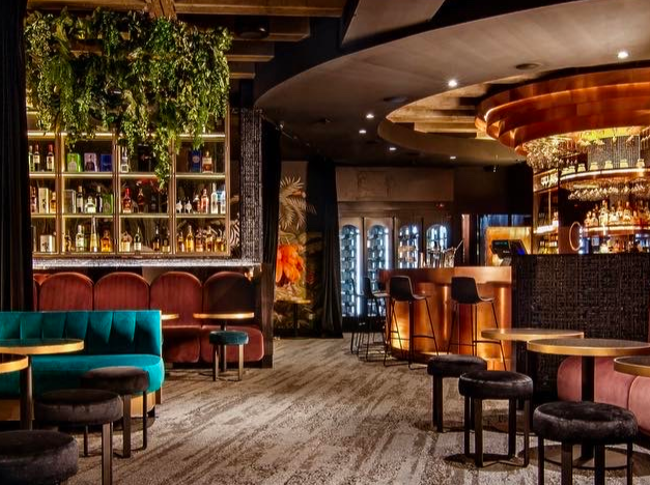 Contact us