Buy gift card
Bodriggy Brewing Co.
Abbotsford, Melbourne, Victoria
Bar snacks, Latin American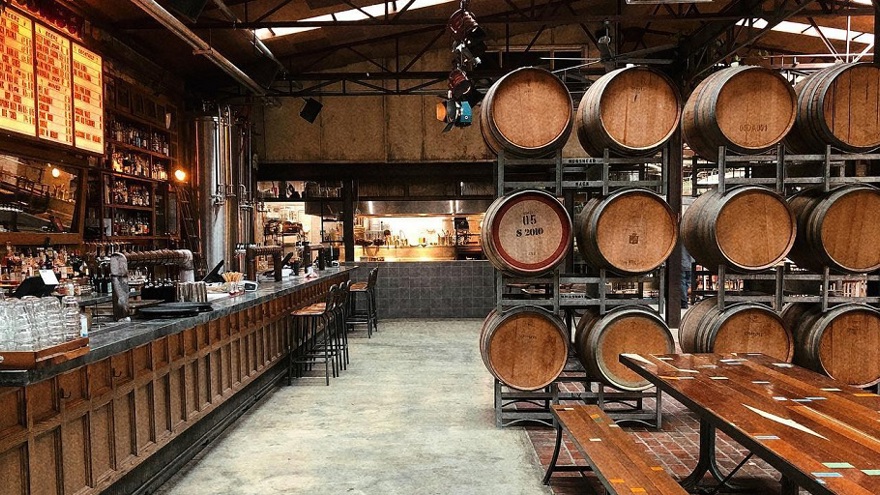 About
In an old warehouse in Abbotsford, Bodriggy Brewing Co is a booze lovers paradise. The huge space is divided into different areas with group-friendly trestle tables, banquette seats in a (sort-of) restaurant area, smaller stand-up tables and booth seating. It's not just about beer, the cocktail game is strong as is the Central and South American-inspired menu. Tuck into a trio of tacos and Peruvian ceviche while easing into evening.
Details
Gift Card Eligibility
Best Restaurants Gift Card
Not accepted
Cuisines Bar snacks, Latin American, Shared Plates, South American, Tapas/small plates
Price Mains under $20
Type Restaurant
Similar Restaurants Nearby