Best Eats
How To Plate Up Instagrammable Food With Taylor Cullen, Head Chef at Chiswick
26/10/2023
Crafting a good-looking plate of food takes some serious nous, as Taylor Cullen, Head Chef of Sydney institution Chiswick, knows. He dishes on how to up your Insta-friendly plating game.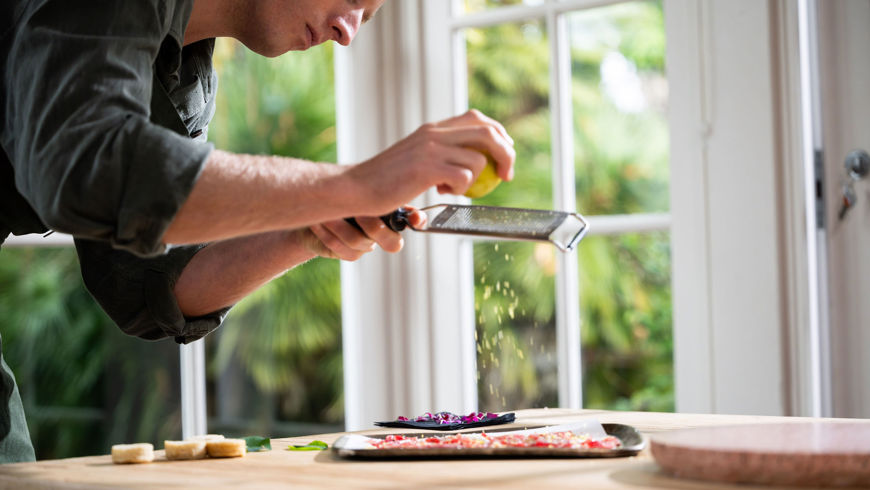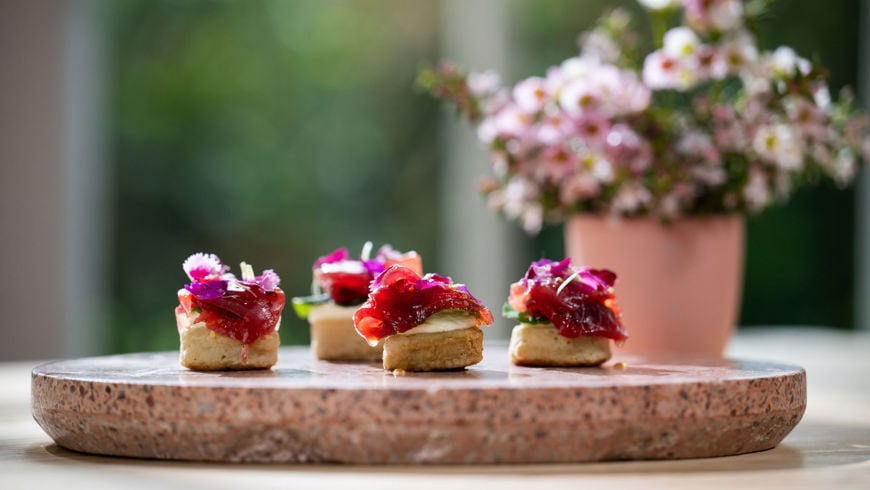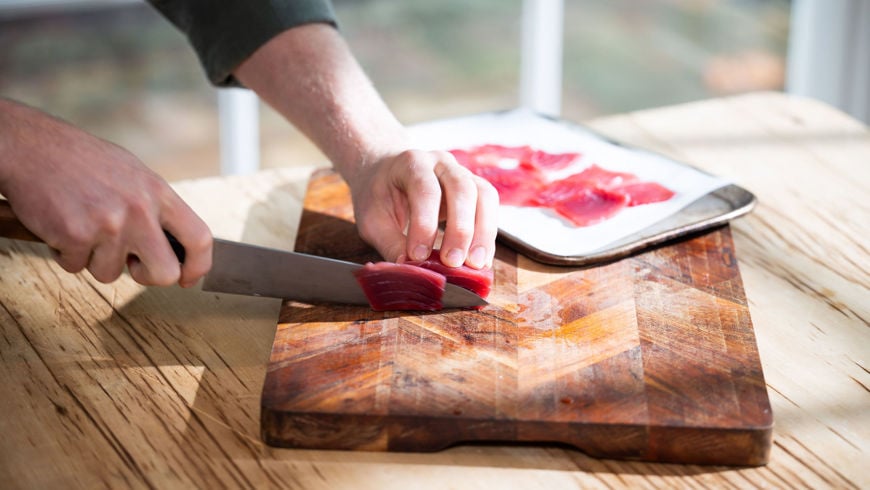 Dial up the colour
"Our tuna crumpets and spring pavlova are two dishes that have done spectacularly well on socials because of their incredible palette. I try to find colours that complement each other – for example, a roasted carrot, cut to show its vibrant orange centre, pops when shot with a red or orange nasturtium flower."
Go au naturel
"I love shooting vegetables, fruit and flowers. Think of how appealing a peach sliced in half looks; the centre is a dark red, moving from yellow flesh into pink. Vegetables have interesting colours and textures too, while flowers – which are so complex and beautiful – bring fun patterns and a pop of vibrancy to your photos."
Cheat (a little)
"I keep a water spray bottle with me for herbs – little droplets on greens and garnishes make the dish appear really fresh and vibrant on camera."
Keep it simple
"Things don't need to be complicated to look great on Instagram – sometimes the simpler, the better. When things look too busy it's hard for the eye to focus. Clean lines, moisture, colour and a nice background and lighting will make the photo look great."
Think beyond the food
"Choosing the right plate is important; a dark plate with dark produce is going to take away from the dish. And getting the right lighting and background is essential. I love shooting in indirect natural sunlight – like in a window on a sunny day with the lights off; there's going to be a good amount of natural light, and you can avoid shadows, glare and reflections."
Subscribe to stay updated on relevant restaurant news near you.